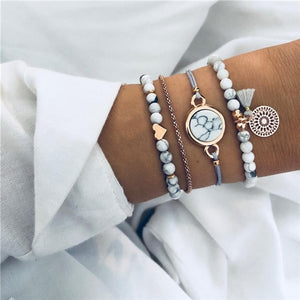 Blue Lagoon Boho Bracelet Save Ocean Animals Jewelry 
These are our multilayer stack save the ocean jewelry boho bracelets with great reviews and fun to wear, all with their own unique themes.  Find yourself a great bracelet and help our cause saving sea life.

This piece is in our Ocean Jewelry Collection
Each sale contributes to save sea life ocean conservation.